Litigation Process
Unfortunately, not every conflict can be solved through negotiation or mediation; these complicated situations often end up in litigation. The litigation process is much more than simply a court trial. In fact, the litigation process is made up of several well-defined stages or phases. The steps differ some from case to case, depending on the complexity of both the legal issues and the facts relevant to the dispute, but have some common factors.
Some of the common stages of the litigation process include:
Investigation
The first step is for your attorney to understand the facts of the case and assess them against the relevant law. Supporting evidence for your side of the dispute can include forensic evidence, medical records, and informal witness interviews.
Pleadings
Both parties involved will file pleadings. Pleadings are initial documents that lay out the facts and explain the basic arguments of either side of the legal issue.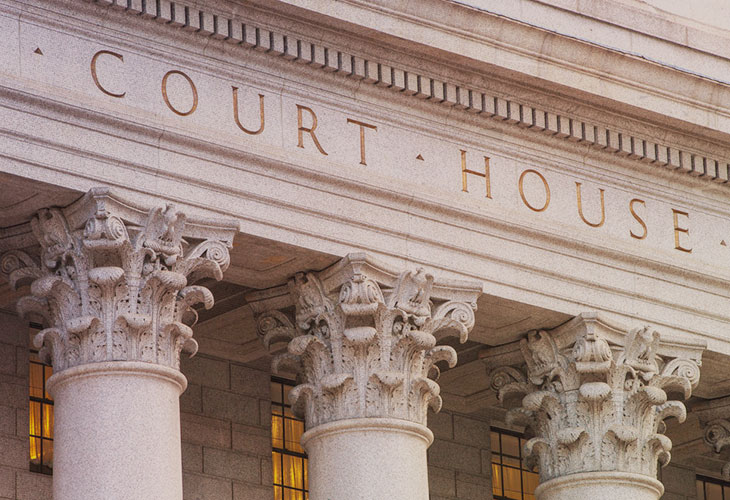 Discovery
During discovery, the parties attempt to "discover" as much as they can about the case, including gathering documents from the other side and third parties, and taking depositions (formal questioning of witnesses under oath). Discovery is usually the longest stage of the case.
Pre-Trial
The pre-trial stage overlaps with discovery and consists of meetings and negotiations between the attorneys for either side of the case, and conferences with the court. Many times, settlements will be reached during this pre-trial period.
Trial
Once the trial begins, each side presents their case, to either a judge, or a jury, and argues the legal aspects of their case.
Appeal
If either side of the case is displeased with the result of the trial, then they may have the right to appeal. The decision will go to a higher court and arguments are presented with a record of the evidence to the appellate court. The appellate court is usually just looking for any legal errors that may change the outcome.
If you are considering solving an employment or business dispute through litigation, then we can help you through every step of the litigation process.
Get Social
Stay in Touch
Hours
Services
Schedule an Appointment Today!